Why are Google map listings important?
Google Maps is a great way for customers to find your business online, especially for people searching for specific products and services within your company's location.
It's a great way to get people locating your business online as you will be competing with local companies who provide the same products and/or services as you in your specific area, therefore it is key to have a Google Map optimisation campaign in place, along with high quality reviews to draw in customers to use your business rather than your competitors.
Google Map optimisation can run alongside other digital marketing services such as search engine optimisation and pay per click (PPC) to give you more real estate on the first page of Google, and in essence more chance of converting traffic into customers through the web.
The image below is how map listings present themselves on Google, our client perfect artificial lawns has been used here as example.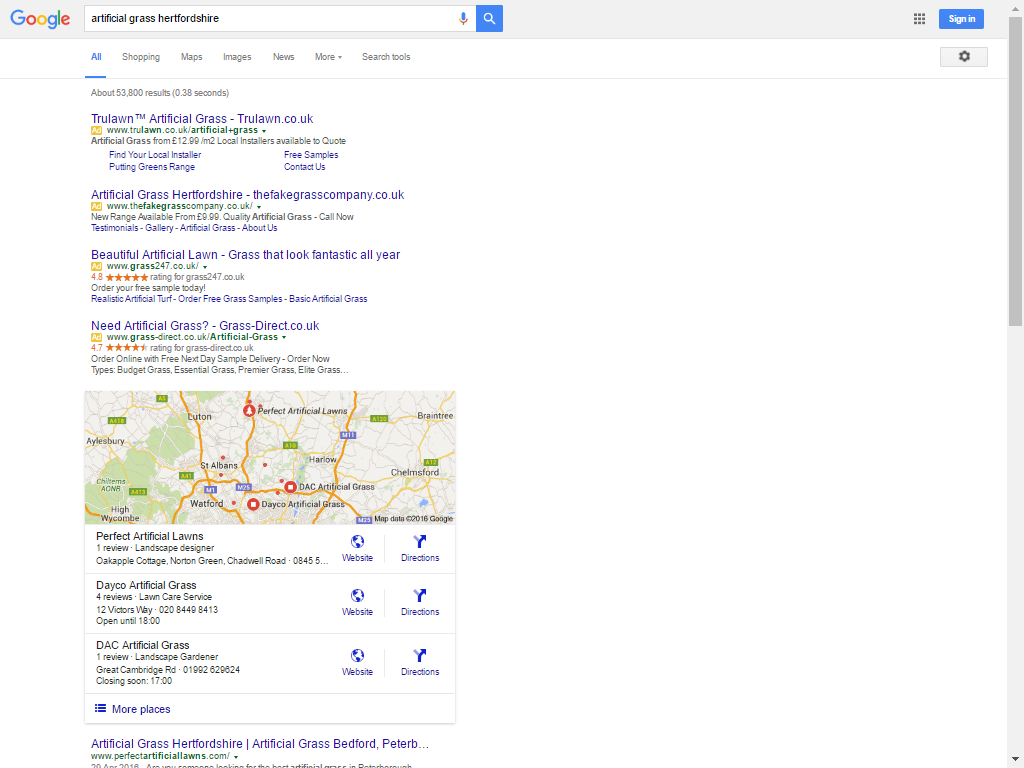 As you can see above, combining both a Map listing campaign with a search engine optimisation campaign will give you maximum visibility for your business online, and based on statistics provided by various sources including MOZ and Majestic SEO over 85% of users use the top 5 of the natural listings and also Google Map listings.